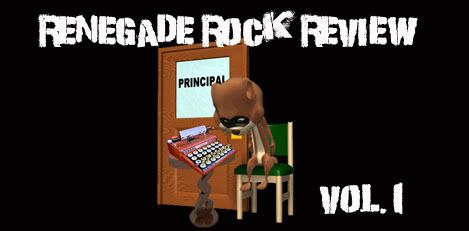 My first show review will be of the latest, though second sold out Gaslight Anthem gig this year, at The Commodore Ballroom, Vancouver, B.C.  Tonight's performance provided two main differences: 1) they brought along three interesting, popular opening acts, 2) I was able to catch more than 10 minutes of the headliner I came to see…I digress…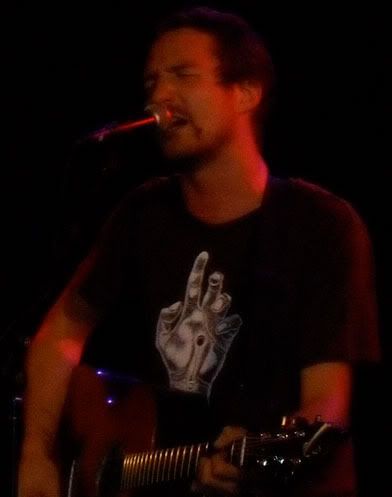 Arriving at 7:00pm sharp allowed my guest and I to be rather picky of where we sat, which was something foreign to myself as I've often strolled in after hundreds have already done the same. During our travels I noticed that the night's first opening artist Frank Turner was selling his own merch.  I greeted him and arranged an interview for later on in the evening (Informant Inquisition No. 1 coming very soon…).  We chose a centered balcony seat and ordered dinner from a fairly exquisite menu.  Things were certainly looking up, only minutes before Frank Turner took the stage.
Frank and his acoustic guitar joined us right on time, starting the evening with "I Knew Prufrock Before He Got Famous", a song about being happily under the radar and questioning those who wait in anticipation, only to settle for disappointment.  His brand of folk rock with punk sensibility was immediately intriguing.
Frank took a moment to address the crowd, explaining this is his first visit to Vancouver and that his next offering "Try This At Home" is a song about rock stars and how he wants to kill them slowly with numerous small cuts (audio available below) Frank kept us entertained for his short but sweet set (30 minutes) touching on subjects such as drinking, the rigors of touring, crazy ex-girlfriends, songs about best friends and the refusal to grow up.  As I saw Benny from The Gaslight Anthem, on the side of the stage singing "Photosynthesis" along with Frank, I knew that there may be a little of Frank in all of us.
(click the next track arrow for additional Frank Turner tracks, courtesy of Epitaph.com)
I stood corrected line-up wise when it didn't appear to be Murder By Death on stage as the second act, but to my surprise, The Loved Ones.  After listening to the bulk of their catalogue in recent months I was definitely looking forward to seeing what they had to offer live.  They're a common hybrid of pop and punk rock, though leaning more towards the punk of Bouncing Souls than the pop of Sum 41.  They started their set very tight, playing songs like "Pretty Good Year" and one of their most poppy "100K".  Dave Hause paused three songs in to mention that unlike the United States, we already have our health care figured out and how he should of married a Canadian.  He also charged at an audience member for texting instead of partying.  He claimed 'there should be plenty more fucking, than there is texting these days'.  While being a fan of both, I have to side with Dave on that one.  One of my favorite songs from their first EP, "Drastic", a politically charged acoustic number rang out while I was backstage interviewing Frank Turner.  Even from there I could both hear and feel the emotion.  I was able to catch Brian from The Gaslight Anthem come out on guitar to help finish their second to last song.  They closed their high energy set tonight with another favorite of mine, "Jane." (Free MP3 – courtesy of Fat Wreck Chords)


I was really hoping Murder By Death would live up to all the praise I've heard and the respect they've garnered by touring with favorite bands of mine,  in both past and present.  Though recently I may not have completely felt it, as my friend promised earlier this week…they surely would tonight.  "Ball and Chain" kicked things off and the sound was enormous, setting the haunting vibe that is MBD.  Watching/hearing Sarah Balliet alternate between the cello and keyboard was enough to hold my interest, but Adam Turla's voice couldn't have sounded better.
He explained that 'they do songs about the apocalypse, whiskey and killing people.'  The crowd sat with sense of disquiet as the opening chords of "A Masters In Reverse Psychology" rang out.  There's something personal to be said about one man and his guitar.  Hearing him describe "I was 5, she was 6″ added to the personal feel in "Bang Bang (My Baby Shot Me Down)" solo effort that followed.  The band rejoined, delivering a great rockabilly tune about 'celebrating getting out of jail.'  "Until Morale Improves The Beatings Will Continue" played next, uncovering touching lyrics such as 'I can't stand to be sober in this place."  If I had a dime for each similar thought, or better yet, every time I was thoroughly impressed by such a live set, well…you know the rest.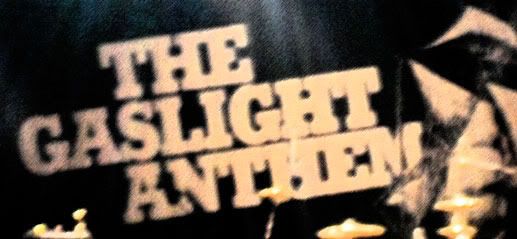 I moved down, into the crowd, a first of the evening.  Though I saw The Gaslight Anthem this summer at Lollapalooza, this would be my first proper witness of their headlining set.  Benny catapulted into "High Lonesome" with a machine gun snare intro.  The boys looked and sounded great, as expected. Playing both their single "59′ Sound" and "Even Cowgirls Get The Blues", another fan favorite, early on were both equally surprising.  While constant hometown idol, Bruce Springsteen comparisons are made; name-dropping Tom Petty on every chorus in "Cowgirls" gave listeners a solid impression of where else some of this soul came from.  While I seem to recall a few more cuts from 2007's "Sink or Swim" during their slightly shorter stint earlier this summer, hearing "We Came To Dance" is always a classic treat.
Brian Fallon, like many others before him chose to address the crowd as Canada, reminding us how we have them beat at hockey, as if the 900 person sold out crowd represents the entire nation.  This could have been redeemed if the joke that followed had been anything but stale.  While I feel that he's one of the greatest songwriters of our time, perhaps he should stick to the songs, rather than fan interaction. It was redeemed though by a solid performance of "The Patient Ferris Wheel", a tune that always paints a picture of a rainy day, even on a mild September night.  You can always tell a die hard Gaslight fan by his choice of a white t-shirt, blue jeans and signing every lyric and nuance as if it was second nature.  Perhaps mine, semi concealed by my blue jean jacket, or the #59 NJ varsity jacket I had just purchased separated me from the few nearby.  This was the first time I'd never seen at least one of the band members donning a plain white tee in a video or live performance.  It was clear they were still with us when they played "Blue Jeans and White T-Shirts", a third of the evening from their 'Senor and The Queen EP."  Fashion conformity seems a little more acceptable when it requires a $5 shirt, and stands as an ode to the working class of the 1950's.  Brian explained that there aren't many venues that he 'can't wait to return to', but he ranks The Commodore Ballroom as being one of the best in the world.  I couldn't agree more.  Sound wise, the only notable problem of the evening was during the opening of "Old White Lincoln", but thankfully was very brief.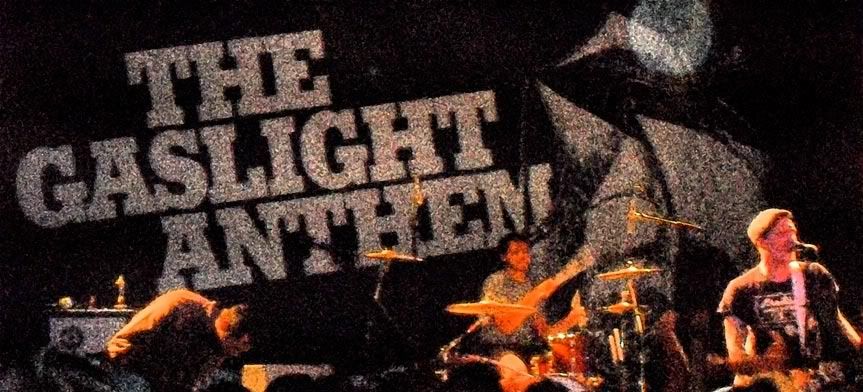 "Great Expectations" had great crowd reaction and when he sang 'I learned about the blues from this kitten I knew', I felt compelled to ask him to join the club, but I could tell from his voice he already had.  The somber tone continued as the heart wrenching "Here's Looking At You Kid" started.  A song played live, never seems to capture his emotion heard on the recorded version.  It was unclear why he laughed in the last line of the song, when personally, the guitar's minor cadence and those painful lyrics are always enough to make this weasel weep.
- Weasel Was Here
Visit these artists online:
Frank Turner – myspace.com/frankturner www.frank-turner.com
The Loved Ones -  myspace.com/thelovedones
Murder By Death – myspace.com/murderbydeathwww.murderbydeath.com
The Gaslight Anthem – www.gaslightanthem.com myspace.com/thegaslightanthem